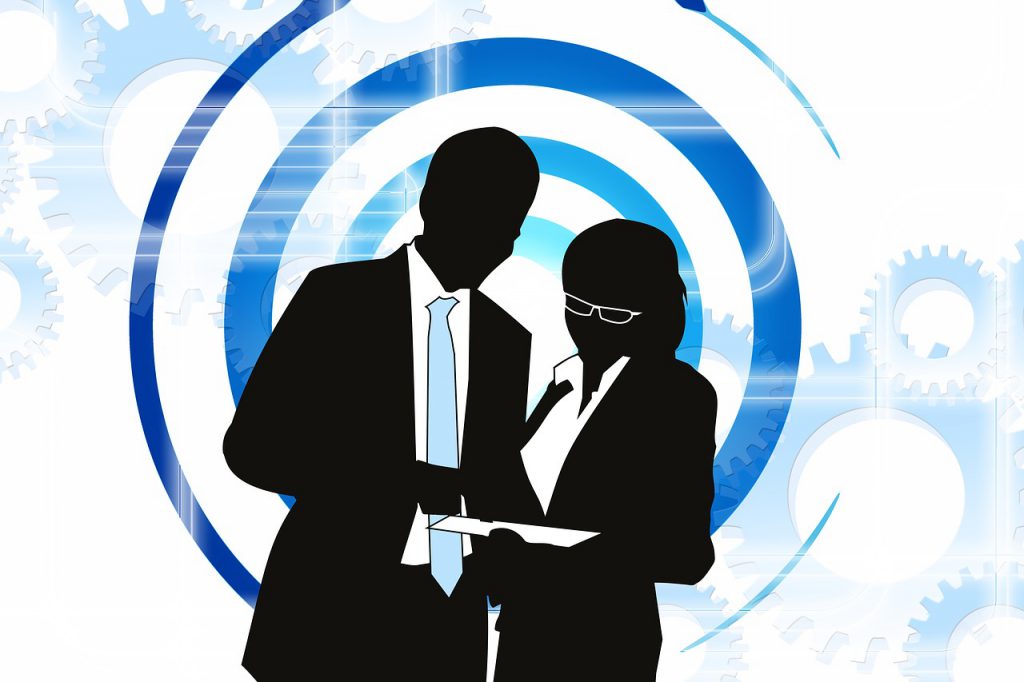 Many Government agencies don't have individual development plan goals for each of their employees, which is a shame because an IDP is one of the most effective ways to retain employees and motivate them to give their best efforts.
In fact, according to research firm Edenred, 68% of workers say training and development are the most important workplace policy.
This means that the majority of employees are craving dedicated, meaningful, and effective individual development in order to succeed within your organization.
Unfortunately, it's becoming harder to hire the right people to fill vacant positions, which should make you put employee retention and development at the top of your priority list.
RandstadUSA conducted a study on workplace trends and found that 75% of companies agree it takes more time this year than last year to find the right talent to fill positions. Today, the average time to hire a non-executive candidate is more than two months.
If you already have the right people in your organization, your job now is to give them the tools they need to consistently improve their skills and grow their knowledge.
This is where an IDP comes into play.
To help you give your employees everything they need to succeed, we're going to define an IDP and then layout the 5 most important individual development plan goals your employees should be focused on.
What Is an Individual Development Plan?
Simply put, an individual development plan is a formal agreement between the employer and the employee regarding how the employee will grow within your organization, and what goals they will accomplish over a set period of time.
Once set, individual development plan goals can be used by managers to measure the performance of every employee. Since all employees come with different skills and knowledge, it's important to analyze their productive output on an individual basis.
Clear, tangible goals allow you to assess where your employees are in their current abilities and then use this assessment to keep them accountable for their professional development.
Ultimately, an individual development plan is used to draw out leadership capabilities from within all of your employees—creating a strong, competent, and highly motivated workforce.
What Are the 5 Most Important Individual Development Plan Goals?
Create an Individual Development Plan for Yourself and Your Organization's Objectives
You should begin your individual development plan by identifying the objectives of your organization, and the skill sets you require in your employees to accomplish those objectives.
This provides a clear picture of the needs of your organization, which will make it easier to identify the employees who are ready and willing to meet those needs.
Also, if you're going to help your employees write an IDP, you should first write one for yourself.
And, make sure you actually sit down with each of your employees to help them develop their IDP—don't just give them a sheet to fill out on their own.
Write down a Big Reason Why an IDP Is Being Created
An IDP is useless without a compelling reason for creating it.
Each of your employees should know exactly why you're creating an IDP together, and what they think it will help them achieve.
Common reasons would be:
They're currently struggling and want to improve in their job
They want to move up in your organization and prepare themselves for the new role
They're comfortable in their position but feel like they could be doing even better
Nailing down a reason for the IDP will help you and your employees stay focused on the core objective as you work through the rest of these steps.
Make a List of Core Strengths and Weaknesses
This exercise is what helps you and your employees evaluate where they're at currently in their development, what roles and responsibilities they are best suited to pursue within your organization, and what requires the most attention right away.
They should work to master their strengths and mitigate their weaknesses.
Identify What Needs to Be Learned and What Skills Need to Be Developed
There are 3 main categories you should focus on:
Skills
Knowledge
Attributes
If they're moving to a new position, what skills do they need to learn? What knowledge do they need to possess?
If they're trying to improve in their current role, what skills are lacking? What are their knowledge gaps?
In regards to their attributes, what personality traits should be developed? What type of leadership characteristics should they embody?
Overall, identify specifically what is required to learn, know, and possess to reach their individual development plan goals.
Identify the Actions Required to Achieve the Learning Objectives
This is where the rubber meets the road with IDP's. Here's a list of what you need to do to make their IDP actionable:
Identify the 1, 2, and 3-year goals of your employees
Create milestones for them to hit in their developmental journey
Create specific dates for every milestone and goal so you both know when they're supposed to achieve their objectives
And finally, identify how they're going to actually develop their abilities:
Take on a challenging new assignment
Receive coaching or mentoring
Take an online course
How Do You Implement Individual Development Plan Goals?
Sign the IDP with your employee to make it a formal contract binding both of you to the goals set forth. Allow your employees to take on new challenges like you identified. Plan to meet with them regularly to discuss their progress. And make sure they're checking off the items on their list as they go.
After a period of time implementing the plan, have a meeting with each of your employees to discuss their successes and failures, and ways to adjust their plan for accelerated performance. Be an open confidant for their continued success.
Also, make sure that you, too, are always developing and improving upon your processes, and learning how to facilitate a better IDP.
Ready to Take Your Individual Development Plan Goals to the Next Level?
Our online courses can give your employees the technical, job oriented skills they desire, along with the interpersonal, leadership skills they require to reach their goals and serve your organization. Plus, we have multiple resources to help you create the best IDP possible for the best results.
Experience the proven, easy-to-use, and cost-effective benefits of online training by scheduling your free online training consultation today!