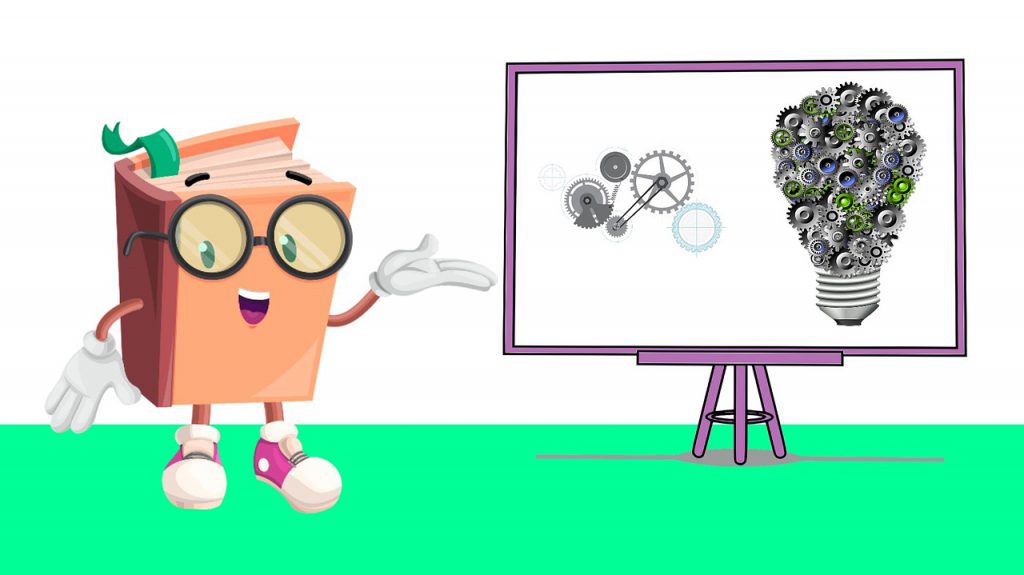 Microlearning has been revolutionizing employee training and development in the corporate world, but is it applicable to Government agencies?
With increasing budget cuts, Government agencies have to maximize their returns on every dollar they spend.
Long-form training–where participants sit in a conference room for hours, learn from a hefty manual, and then take a test–can be costly and time-consuming.
Microlearning, on the other hand, can be consumed virtually anywhere, is delivered quickly, and the results are impressive.
A study from the Dresden University of Technology in Germany found that microlearning resulted in 20% higher information retention than long-form learning.
This means less time, money, and resources spent on retraining employees in your agency.
But, microlearning may not be the end all be all of learning and development that some companies would like you to believe.
To help you understand the proper role of microlearning in your agency, we'll define microlearning, compare it to long-form learning, and discuss some of its benefits and drawbacks.
What is Microlearning?
Microlearning is characterized by short, focused modules that help the learner understand one topic or idea at a time.
Modules are usually 3-5 minutes long (or shorter), and they incorporate video, audio, and written material for a full-sensory learning experience.
Microlearning can be deployed on any device which makes it ideal for busy learners and educators who want to be able to quickly learn and apply what they've learned immediately.
What's the Difference Between Microlearning and Long-Form Learning
Traditional learning typically involves an instructor who decides how participants will be learning (text vs. audio vs. video vs. a mixture of all 3).
Participants usually go through the training only once, and training lasts for a few hours or a few days.
Microlearning, on the other hand, guarantees a variety of learning tools will be available to participants so that they can "drive" their own learning experience, and use only the tools that help them individually learn better.
Microlearning modules allow participants to learn at their own pace, and to break information into manageable chunks that are easier to remember long-term.
Traditional, long-form learning is very formal in its tone and setting–you arrive at one location, go through the whole training in the same place and in the same way, and then test your knowledge.
Microlearning is flexible enough to allow you to learn formally–like in a conference room with an instructor–or informally, like while riding the bus or on your lunch break.
Microlearning modules are designed to be consumed whenever you need to learn or relearn a topic or idea.
What are the Benefits of Microlearning?
Spaced Repetition
The most commonly cited benefit to Microlearning is how helpful it is in counteracting the famous "forgetting curve", which hypothesizes that you will lose most of your acquired knowledge if you don't attempt to retain it.
Because Microlearning modules are so short, they're easy to consume again and again over time to solidify the knowledge in your memory.
Wide-Range of Applications
Microlearning modules can be used for teaching one-off ideas, for quick reference, or as part of a series of other microlearning programs.
Effective Outcomes
Microlearning will help you remember more of any given subject–especially if it's complicated–because it breaks information down into bite-sized pieces that center around one big idea, allowing you to focus without distraction, and put your newfound knowledge into practice immediately.
Learner-Centered
Every individual has different capacities and preferences for learning.
Microlearning gives you the flexibility to design lesson plans and training sessions that will maximize the educational experience for each individual employee.
Plus, since some employees don't have the time nor the interest in sitting through a long-form training session–especially if it's filled with ancillary or discretionary content– you can deliver the essentials of the session in a compartmentalized, easy-to-consume format.
What are the Drawbacks of Microlearning?
Can't Create Experts
If you really want to master a subject and become an expert, you'll have to dive much deeper into your subject matter for much longer.
Concepts, definitions, and explanations can all be understood with microlearning, but complex topics, advanced skills, and in-depth knowledge require long-form learning.
More Planning Ahead of Time
If you're tasked with creating a microlearning program, you're going to have to wade through all the material you want to teach, identify the most essential parts of the course, and then break those down into easy to consume modules.
A microlearning program may not provide a complete picture of the subject matter because it usually covers only one aspect of a topic or idea.
Also, if the program creator misses a crucial bit of information when developing the course, they could make the learning experience feel disjointed or fragmented.
How Should Microlearning be Used?
Microlearning is best used as part of a hybrid learning program that also includes long-form learning and hands-on training. It is an ideal performance support tool, since it can be delivered anywhere, on any device, at the exact time an employee needs to learn or relearn a subject.
It's not useful for complex topics, but it can be used as a spaced repetition tool that reinforces complex ideas by delivering a shortened version of them over time.
It's also ideal for busy employees who travel often and only need to keep up-to-date with the latest training and development requirements.
At the end of the day, you need to decide what's best for each individual employee based on their current level of skill and knowledge in order to provide them with the learning that suits them best.
Need a Microlearning Program For Your Agency?
We have over 6,000 online training programs designed specifically for Government agencies and employees to refine their skills, upgrade their knowledge, and perform their jobs better. You get 24/7 access to all of our courses and they can be viewed on all devices. Every Government agency we've worked with has benefited from our elearning courses.
Experience the proven, easy-to-use, and cost-effective benefits of online training by scheduling your free online training consultation today!