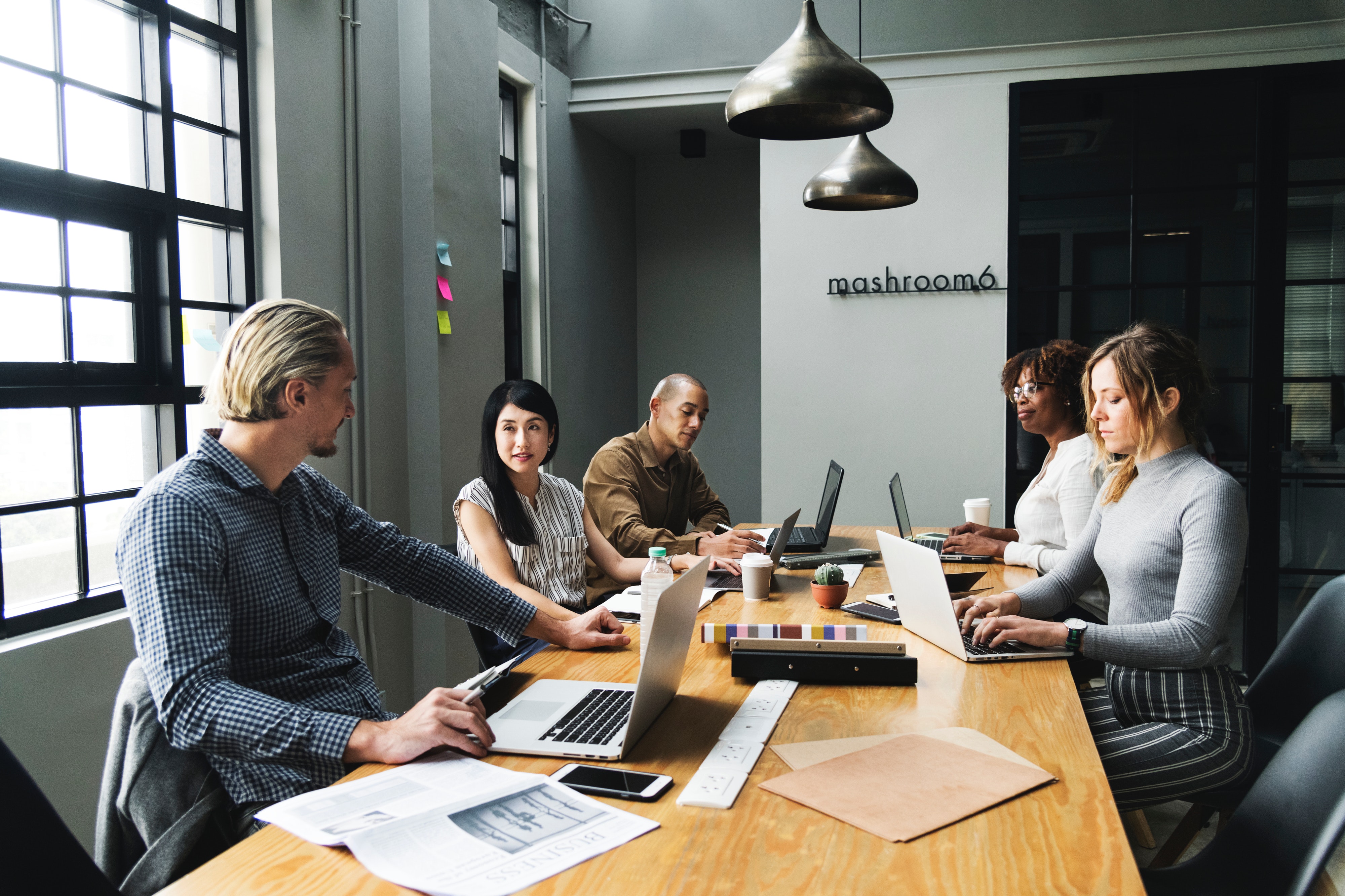 What are the digital learning preferences of your employees?
If you don't know, your employees may secretly hate learning, or worse, they aren't absorbing what you teach them – leading to constant retraining, poor performance, and bad customer service.
All of which can be reversed when you do know about digital learner preferences.
And the Digital Learning Consortium is here to show you just what they are.
They recently released a survey titled Voice of the Learner conducted during the spring and summer of 2018 that gathered responses from 5,000 learners spanning 5 generations from 114 countries in 15 professions.
So you know they found some good stuff.
We're going to detail the major takeaways from this study below to show you how to design digital learning programs that your employees look forward to taking.
7 Digital Learner Preferences
1. A.I. Without Privacy Violations
Most respondents said they would use A.I.
They recognize the benefits of A.I., such as automatically identifying skill gaps and recommending learning activities to fill the gaps.
There's just one sticking point:
Privacy.
Many respondents said they were worried about how their managers would use information collected using A.I. They're afraid it may be used against them when being given assignments or during performance evaluations.
Keep this in mind if you decide to implement A.I. and attempt to keep things as transparent and voluntary as possible.
2. Learning Records That Are Controlled by Individual Learners
The majority of survey respondents (over two-thirds) want learning records that follow them throughout their career, enabling them to view and share their progress with anyone.
But once again, the issue of privacy crops up.
These same employees want to be in complete control over their records instead of giving control to a 3rd-party. Essentially, they would act like "supercharged resumes or LinkedIn profiles" that were kept secure by the learner themselves.
3. Online Courses and Digital Reading over Video
While online courses had the highest mean importance, respondents spent the most time each week (1.6 hours) on digital reading, both overtaking video in importance and time spent.
It seems respondents didn't enjoy audio or webcasting.
4. Learning Alone
Another surprising finding from this study is that 58% of respondents said they prefer learning alone rather than in groups (when engaged in a Massive Open Online Course environment).
At the same time, 70% of respondents agreed that peer-to-peer interactions enhance the learning experience. But if they form learning groups, most of them preferred group sizes of 3-6 instead of large group sessions.
5. Longer Learning Sessions over Microlearning
As if this report didn't feature enough shocking information, it turns out that most people don't prefer microlearning.
Here's how the numbers broke down:
51% prefer 20-45 minute learning sessions.

24% prefer 1-2 hour long learning sessions.

9% prefer 5-10 minute learning sessions.
This tells us that a mix of learning experiences would be best, allowing individual employees to tailor the learning experience to their preferences.
6. A Clear Link Between Learning and Their Career
Now, this next point should come as no surprise:
Over 70% of respondents are more motivated to learn when they see a clear link between what they're learning and how it furthers their career.
If you can create a culture of continuous learning that rewards intelligent and competent employees with raises, promotions, perks, rewards, etc., then you're employees will gladly engage in your learning programs.
7. Centralized Learning Hub
78% of respondents prefer a centralized learning hub where they can access all of their training from anywhere.
They don't care much about seeing the speaker or in virtual reality, but they do care about having personalized recommendations and an organized knowledge database they can use at will.
The Next Step in Meeting Digital Learner Preferences
Now you know what your employees want from your learning initiative.
The next step is to give it to them.
But you don't want to provide it haphazardly – one program for this and another for that.
Like the last point in our list above, you want to give your employees a central hub of information they can access while in the office, on a train home, or in their bedroom.
You have to make learning easy for them.
And it should include courses, reading material, and videos to cater to all different needs and learning preferences.
Where can you find all of this in one package?
Right here at Enterprise Training.
We have over 6,000 online government training courses covering everything from cybersecurity to project management.
If you need a one-stop-shop for your employees' learning needs, then try a 14-day free trial of Enterprise Training today by clicking the button below.
Experience the proven, easy-to-use, and cost-effective benefits of online training by scheduling your free online training consultation today!