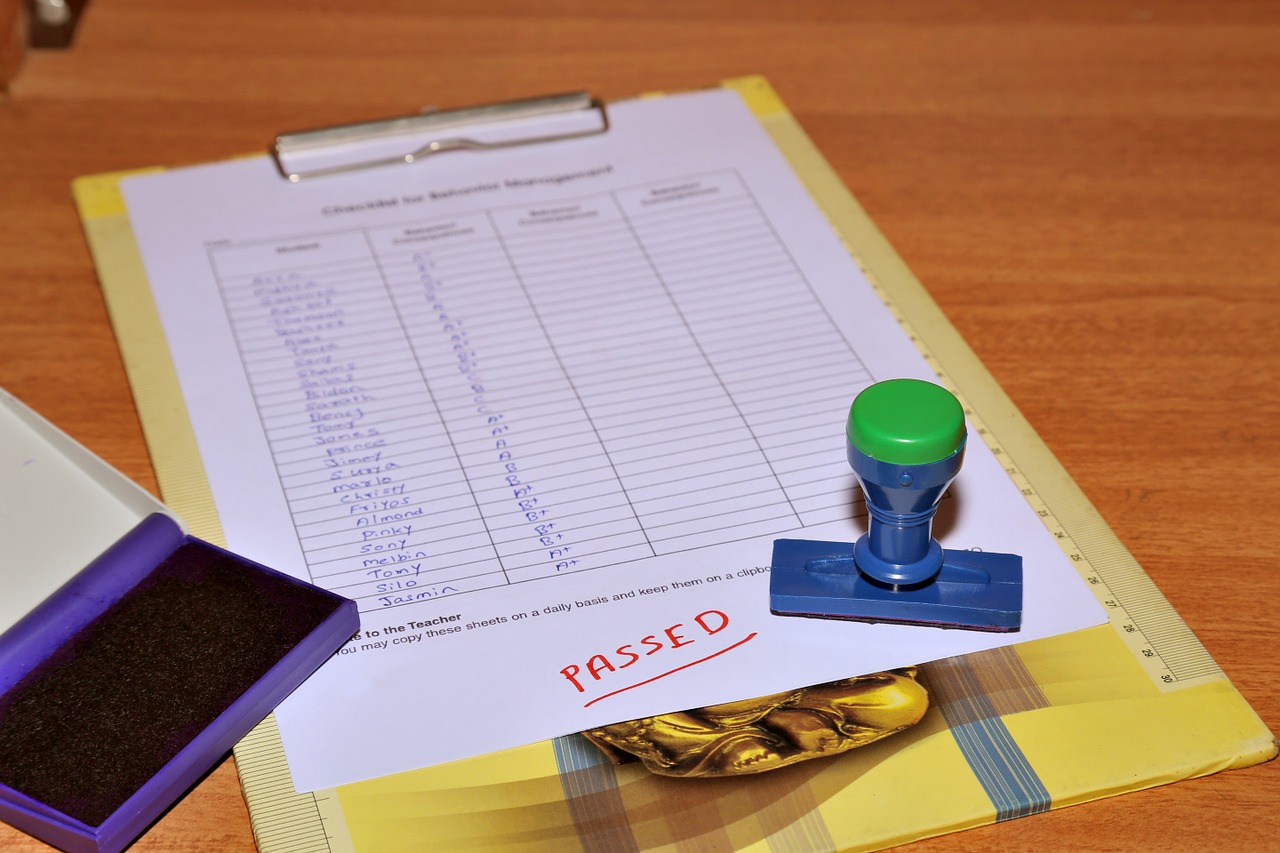 To receive a career-making IT certification, you'll need some proven IT exam preparation strategies.
Many professionals today still treat exams like they did in college:
Read (or skim) the book and study materials once
Pull an all-nighter
Take the exam
You're going to be sorely disappointed when you apply this strategy and fail.
Instead of doing what rarely works, why not try a few strategies that almost always work?
We've compiled 6 tips for effective IT exam preparation. If you apply them to your studies, you'll be much more likely to pass the exam, get your certification, and move forward in your career.
6 IT Exam Preparation Tips
Create a Study Plan
There is a well-documented technique for remembering information over the long-term.
It's called the spacing effect, and it's critical for IT exam preparation.
If you know when you'll be taking your exam, you can break down your course materials to determine how much you need to study each day, and when you can review that information a few more times before the exam date.
Here's how to do it:
Create an outline
Mark relevant pages of books you're studying
Mark times on videos you're watching
Gather all your class materials
Create flash cards
Create a timeline
And forget about cramming
Stick to your study plan, and you'll be much more likely to retain most of the information you learn, as opposed to your last-minute, late-night friends who will forget what they were studying by the morning of the exam.
Sleep Well
Speaking of late nights, it's best to avoid all-nighters and inefficient sleep patterns altogether.
Students who regularly pull all-nighters end up with lower GPAs according to a St. Lawrence University study.
You're better off studying regularly and sleeping well then cramming and not sleeping at all.
Use Memory Techniques
There are a wide variety of memory techniques to help in your IT exam preparation.
Mnemonic devices like acronyms are particularly powerful.
Acronyms abbreviate a set of words down to the first initial of each word.
It works like this:
Choose a term, concept, or rule that you're studying
Create an acronym using the first letter of each word
Memorize the acronym or make up a silly phrase for it
For example, the order of operations in math – parentheses, exponents, multiplication, division, addition, subtraction – can be memorized using the acronym "PEMDAS." or can be expanded into:
Please Excuse My Dear Aunt Sally.
Form a Study Group
A study group leverages the knowledge and skills of other people to improve everyone's IT exam preparation strategies.
Here are a few ways to make a study group useful:
Do all of the studying together
Quiz each other every session
Take practice exams together and discuss the answers afterward
Set time limits for your study sessions
Set goals to focus on during study sessions
Use a quiet space that won't be distracting, but try to study in different rooms for maximum results
Stay Physically Healthy
Multiple studies confirm that regular exercise, especially cardio, significantly improves the problem-solving and memory functions of your brain.
Eating foods that are good for your brain before and during a test is an easy way to prepare for a tough IT exam as well.
Making sure to take regular study breaks is also important. Your brain needs time to process the information you're learning. Take a day off every once in awhile and do something fun and leisurely.
Use Practice Exams
While the rest of the IT exam preparation tips we've given you will be helpful to some, they're not helpful to all.
One of the few proven tools for excelling on exam day is taking a practice exam, according to a study from Henry L. Roediger.
Practice exams give you a taste of what to expect when you sit down to take your real exam.
It helps you work through your anxiety, pace yourself, time yourself, and find out how much information you can recall from your studies.
If you're trying to pass the gold standard of IT exams, CompTIA, then it's imperative that you take practice exams.
But where can you find good practice exams?
Sure, there are plenty of practice questions all over the internet, but there are very few practice IT exams that will actually mimic CompTIA or something similar.
If you want train your brain to be ready for exam day, and take advantage of one of the most powerful study techniques, then we can help.
Enterprise Training Makes IT Exam Preparation Easy
If you want to take your IT career to the next level and need effective practice exams to do it, then we've got you covered.
We offer a wide variety of certification training and exam prep materials from industry leading vendors, including Project Management Institute, Microsoft, CompTIA, Cisco, Amazon, TOGAF, Six Sigma, ITIL, IIBA and more.
Experience the proven, easy-to-use, and cost-effective benefits of online training – explore our complete list of certification curricula today!Learn More