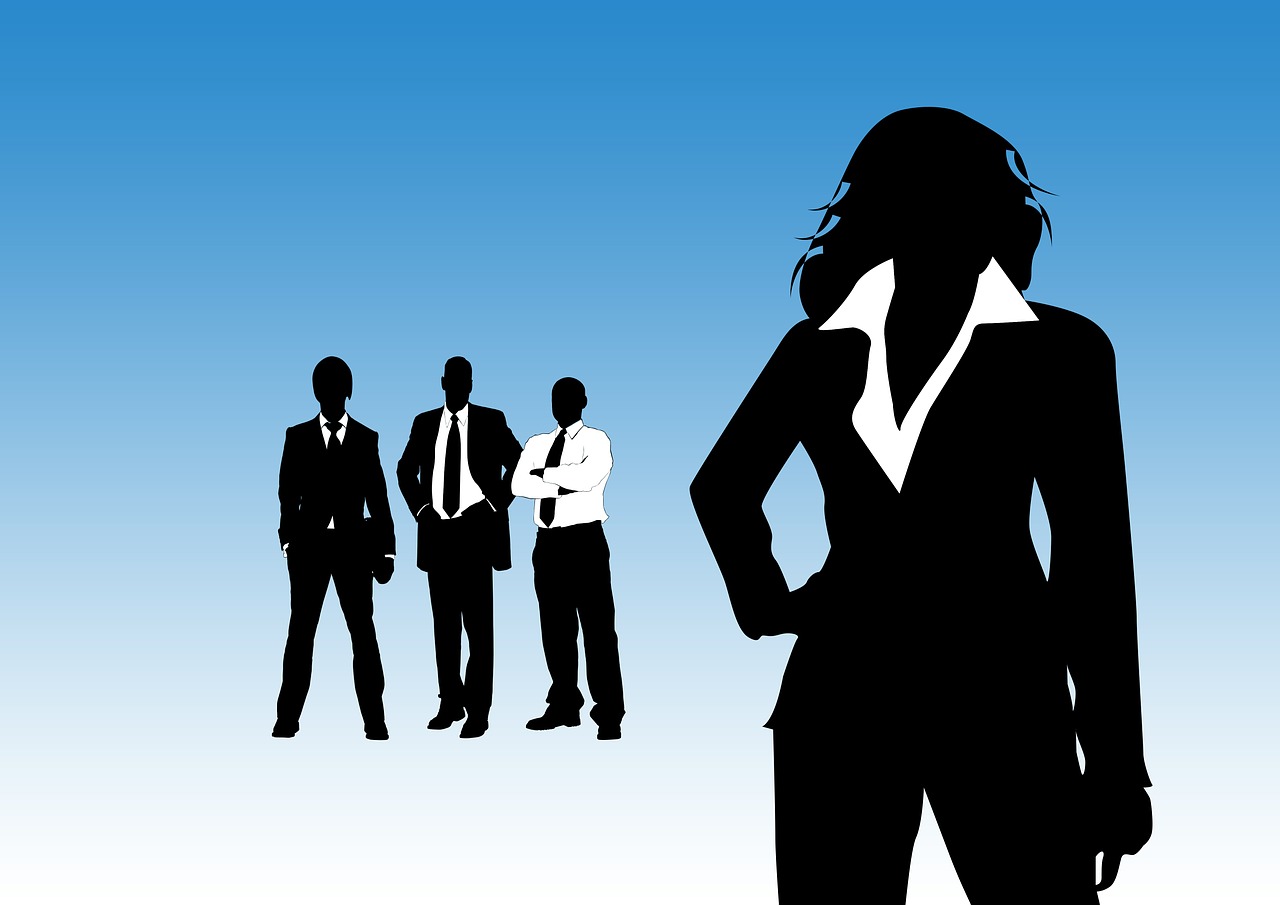 According to a Pew Research Center survey on women and leadership, most Americans believe women possess the same key leadership traits as men such as intelligence and capacity for innovation. In fact, some people think women are superior to men in areas of compassion and organization.
Despite this, only 15.4% of chief administrative officers are women, according to the International City/County Management Association (ICMA).
If we want to increase the gender parity index and work towards a fair footing for women leaders in Government, then we need to do everything we can to make it more likely women will pursue managerial positions in their local state and county.
Before we can look at how to get more women in office, let's look at why they're so beneficial to have in there at all.
What are the Benefits of Women Leaders in Government?
According to a study conducted by Jack Zenger and Joseph Folkman for the Harvard Business Review, women outperformed men in 15 out of the 16 categories they studied.
This study surveyed 7,280 leaders across some of the most successful and progressive organizations in the world both public and private, government and commercial, domestic and international.
The data confirmed that women are certainly better than men in the categories they're typically known to excel within, such as "building relationships" and "developing others."
But surprisingly, women were also rated higher in stereotypically male dominated attributes, such as "taking initiative" and "driving for results."
Here's a list of the other categories women excelled in:
Practices Self-Development
Displays High Integrity and Honesty
Inspires and Motivates Others
Collaboration and Teamwork
Establishes Stretch Goals
Champions Change
Solves Problems and Analyzes Issues
Communicates Powerfully and Prolifically
Connects the Group to the Outside World
Innovates
Technical or Professional Expertise
The only category in which men scored marginally higher was "developed strategic perspective."
This study clearly demonstrates that women are necessary and essential for a high-functioning Government agency.
Which leaves us with one question…
How Do You Get More Women Leaders in Government?
We've seen huge strides in getting women to run and be elected into top Governmental roles as shown in the unprecedented Decade of Women.
But how do we get women involved on the state and local level?
Here are 2 ways to make it happen:
Mentorship Programs
Without a doubt, a strong local Government mentorship program for women is one of the best ways to foster leadership traits and increase women leaders in Government.
Patricia Martel, the city manager of Daly City in California, told Governing Magazine that "One of the most critical things is having a role model…You can't be who you can't see."
A great example of a strong mentoring program for women is the Women's Leadership Mentoring Program (WLMP) in San Antonio, Texas.
It offers ambitious young women a year-long mentorship with a female city executive and is built upon strategic requirements, offerings, and expectations that enhance the mentoring relationship and leadership development for all participants.
The more cities offering these types of programs, the more we'll see women leaders in Government.
Women Leadership Programs
Programs that teach young women the knowledge, skills, and abilities to be a strong manager are needed to increase the confidence of women who are interested in becoming a leader in Government.
Evidence shows that women are less self-assured than men, according to the Atlantic in their article titled, "The Confidence Gap."
Some organizations are taking a bold step to empower young women with valuable managerial skills, such as our New to Management training.
From what to expect, to directing others, difficult conversations, motivating a team, and effective interpersonal skills, our management training materials include video lessons, knowledge checks, and other course materials to help men and women alike improve their management and leadership skills.
This kind of focused, hands-on training will go a long way in developing the talent needed for future agency managers and leaders.
How Can You Become a Woman Leader in Government Today?
If you already work within a Government agency, you can be part of the growing movement for female leadership.
If you want to become the head of your agency, you're going to need to dedicate yourself to lifelong learning and skill building.
This doesn't mean you have to go back to school or spend enormous amounts of money on high-priced instructors.
All you need is the right training program to quickly foster the skills required to become a leader in your sector.
Want to know how?
Invest in your education through one of our Government eLearning courses.
ELearning Helps to Quickly Develop Women Leaders in Government
We have over 6,000 online Government training programs designed to help you sharpen your knowledge, learn new skills, and become a stronger leader. You can learn from any device, anywhere. From effective communication to project management, you can fast-track your ability to become the manager or the head of your agency.
Experience the proven, easy-to-use, and cost-effective benefits of online training by starting your free 10-day trial today!