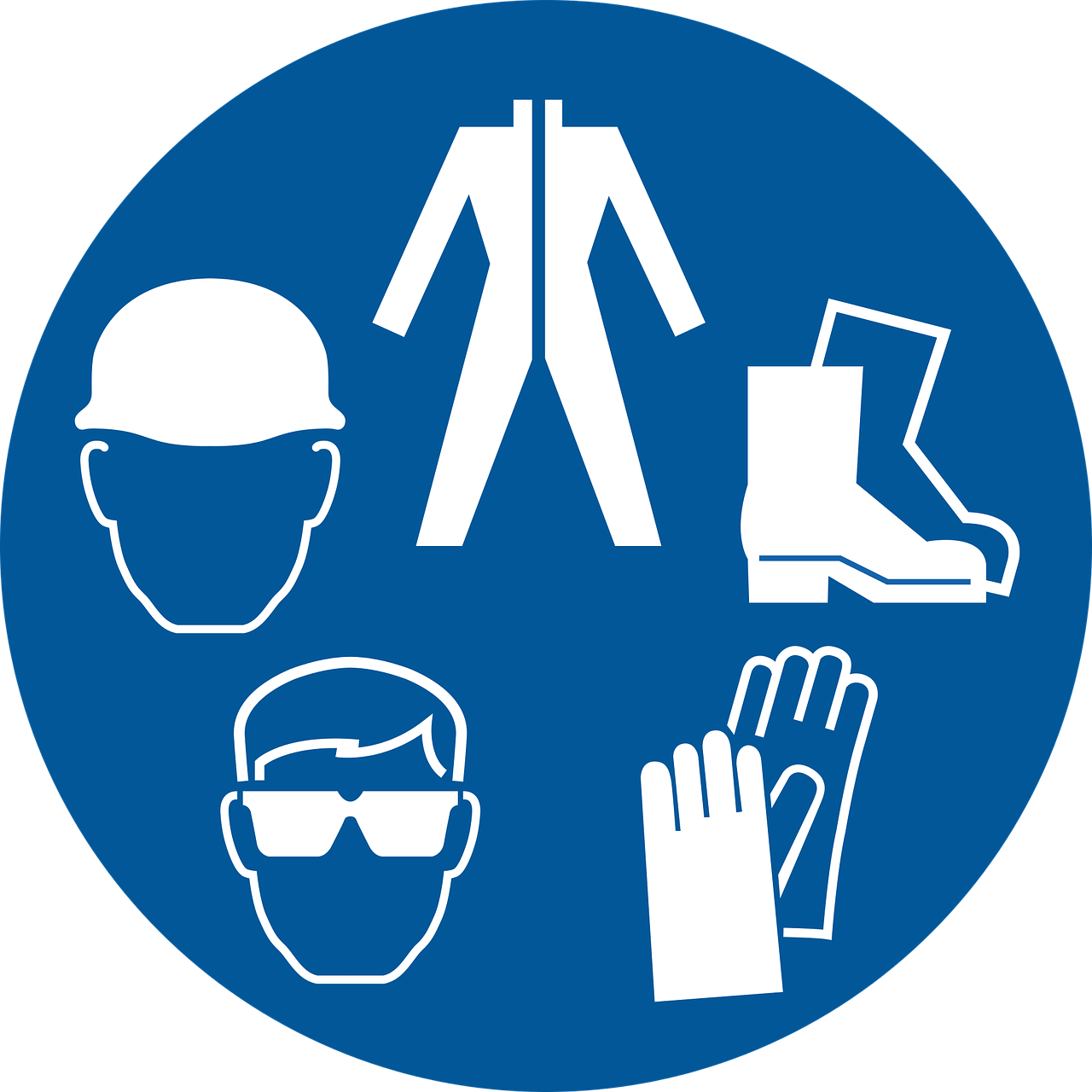 Editor's Note: Top violations listed updated for 2019.
Late last year the list of top OSHA violations for 2018 was released at the National Safety Council's annual Congress & Expo.
The list comprises the most frequently cited violations observed by OSHA's inspectors during Fiscal Year 2018.
The list remained largely unchanged from 2016 and 2017 reports, so while we're still a few months away from the latest report to be issued during this year's NSC Congress, managers can expect these issues to largely remain a priority this year.
Here's the full list including the number of violations for each:
As Patrick Kapust, deputy director of OSHA's Directorate of Enforcement Programs, said during his 2017 presentation:
"One thing I've said before in the past on this is, this list doesn't change too much from year to year. These things are readily fixable. I encourage folks to use this list and look at your own workplace."
In that same spirit, here are the top 10 OSHA violations you should know about to make your workplace safer for all employees.
Top OSHA Violations #1: Fall Protection – General Requirements
The Fall Protection section sets forth requirements for employers to provide fall protection systems.
According to OSHA:
"The employer shall determine if the walking/working surfaces on which its employees are to work have the strength and structural integrity to support employees safely. Employees shall be allowed to work on those surfaces only when the surfaces have the requisite strength and structural integrity."
Make sure you provide your employees with proper fall protection gear every time they're working at unsafe heights.
Top OSHA Violations #2: Hazard Communication
The Hazard Communication section attempts to "ensure that the hazards of all chemicals produced or imported are classified, and that information concerning the classified hazards is transmitted to employers and employees," according to OSHA.
OSHA designed their requirements to match those of the United Nations Globally Harmonized System of Classification and Labelling of Chemicals (GHS).
OSHA suggests that you create "comprehensive hazard communication programs, which are to include container labeling and other forms of warning, safety data sheets and employee training."
Top OSHA Violations #3: Scaffolding
The Scaffolding section outlines how a scaffold ought to be constructed for optimal safety.
For example, part 1926.451(a)(1) says "each scaffold and scaffold component shall be capable of supporting, without failure, its own weight and at least 4 times the maximum intended load applied or transmitted to it."
Top OSHA Violations #4: Respiratory Protection
The Respiratory Protection section involves the "control of those occupational diseases caused by breathing air contaminated with harmful dusts, fogs, fumes, mists, gases, smokes, sprays, or vapors, the primary objective shall be to prevent atmospheric contamination," according to OSHA.
It applies to general industry, shipyards, marine terminals, longshoring, and construction.
You're required to provide appropriate environmental controls (like ventilation systems) and/or effective respiratory protection devices (like respirators) when your employees are working around hazardous airborne pathogens.
Top OSHA Violations #5: Lockout/Tagout
The Lockout/Tagout section covers the servicing and maintenance of machines and equipment in which the unexpected energization or start up of the machines or equipment, or release of stored energy, could harm employees," according to OSHA.
Your role in protecting employees here is to train them to shut down machines properly, or quickly shut down a machine if it starts up accidentally. You should also conduct periodic inspections of equipment to ensure everything is in working order.
Top OSHA Violations #6: Ladders
The Ladders section outlines requirements for all ladders, including job-made ladders.
For example, part 1926.1053(a)(1)(i) says that each self-supporting portable ladder must sustain "at least four times the maximum intended load, except that each extra-heavy-duty type 1A metal or plastic ladder shall sustain at least 3.3 times the maximum intended load. The ability of a ladder to sustain the loads indicated in this paragraph shall be determined by applying or transmitting the requisite load to the ladder in a downward vertical direction."
Top OSHA Violations #7: Powered Industrial Trucks
The Powered Industrial Trucks section "contains safety requirements relating to fire protection, design, maintenance, and use of fork trucks, tractors, platform lift trucks, motorized hand trucks, and other specialized industrial trucks powered by electric motors or internal combustion engines."
Any trucks that you use that are designated in this section must adhere to the standards laid out in the American National Standard for Powered Industrial Trucks, Part II, ANSI B56.1-1969.
Top OSHA Violations #8: Fall Protection – Training Requirements
The Fall Protection – Training Requirements section requires employers to "provide a training program for each employee who might be exposed to fall hazards," according to OSHA.
Your role is to help all of your employees understand the hazards of falling and train each of them in the procedures outlined in this section to minimize the danger of falling.
Top OSHA Violations #9: Machine Guarding
The Machine Guarding section details these requirements:
"One or more methods of machine guarding shall be provided to protect the operator and other employees in the machine area from hazards such as those created by point of operation, ingoing nip points, rotating parts, flying chips and sparks. Examples of guarding methods are-barrier guards, two-hand tripping devices, electronic safety devices, etc."
Your job is to protect your employees from injuring themselves by guarding all unsafe and dangerous objects, machines, or points in your workplace.
Top OSHA Violations #10: Personal Protective and Life Saving Equipment – Eye and Face Protection 
These standards address personal protective equipment for workers exposed to face and eye hazards including chemical gases, vapors, and flying particles.
The top section cited (accounting for 1,474 violations) was 1926.102(a)(1), which reads:
"The employer shall ensure that each affected employee uses appropriate eye or face protection when exposed to eye or face hazards from flying particles, molten metal, liquid chemicals, acids or caustic liquids, chemical gases or vapors, or potentially injurious light radiation."
How to Comply with the Top OSHA Violations
If you want your agency to comply with OSHA's requirements and not violate any of their mandates, then you're going to need top-of-the-line training from an organization that specializes in Government Elearning.
You can use our safety health programs to quickly and effectively train your employees to adhere to OSHA's standards.
From fall protection to hazard communication, we have all the courses you need to stay compliant and keep your workplace safe.
Experience the proven, easy-to-use, and cost-effective benefits of online training by scheduling your free online training consultation today!