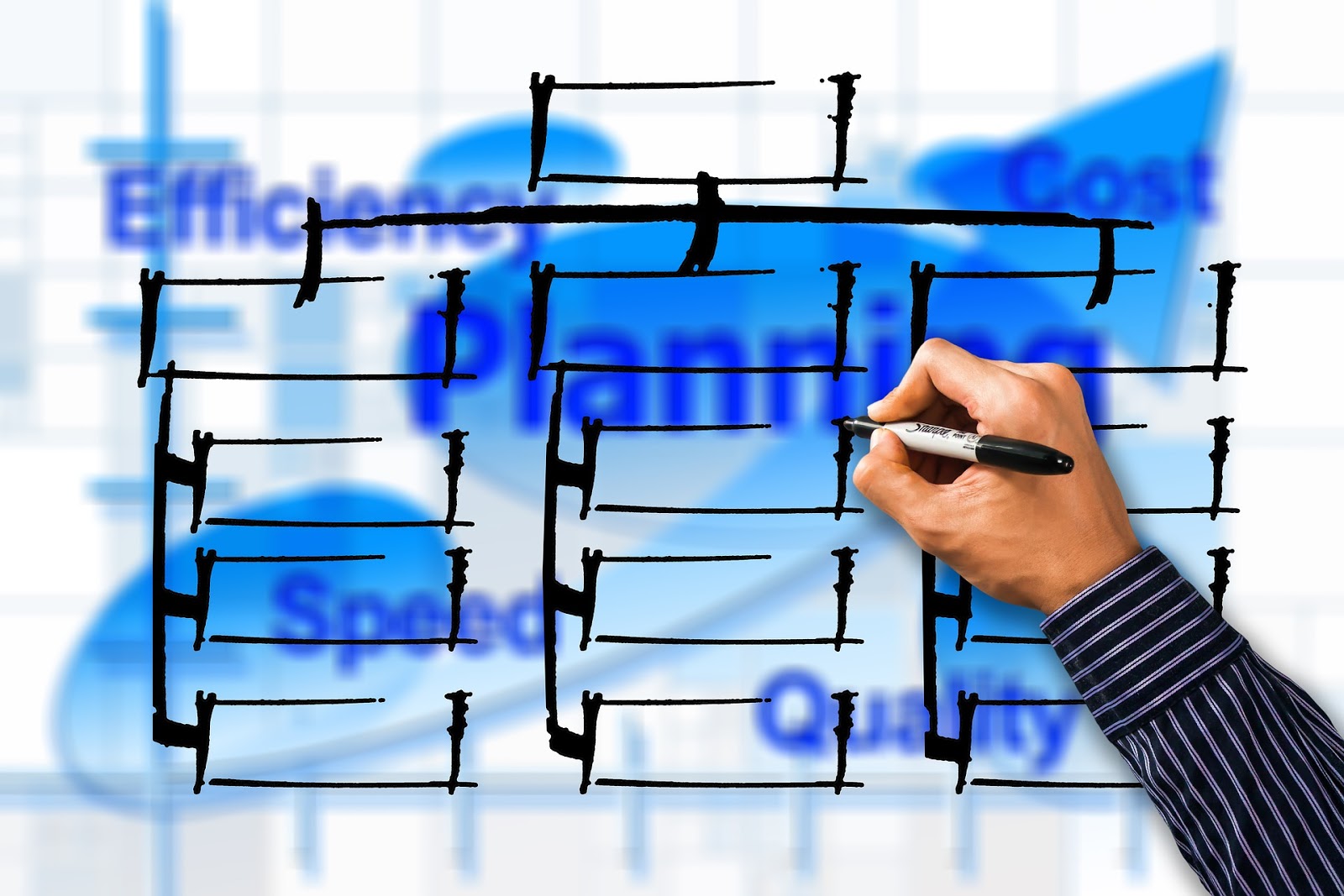 Editors note: We've updated our trends list for 2019.
From the public sector to the private, facilities managers roles and responsibilities are changing.
It used to be about simple building maintenance.
Now it's about construction planning, energy management, and workforce efficiency.
We'll help you navigate the changing face of facilities management by going over the top Government facilities management trends in 2019.
But before we do, let's clearly define facilities management.
What is Facilities Management?
According to the International Facility Management Association (IFMA), facilities management is:
A profession that encompasses multiple disciplines to ensure the functionality of the built environment by integrating people, place, process, and technology.
A facilities manager (FM) is responsible for making sure the building and everything in it (people and objects) function properly and harmoniously.
IFMA has laid out 11 core competencies that every facilities manager should acquire:
Communications – Management and oversight of the development and use of the facility communications plan
Quality – Development and management of the creation and application of standards for the facility organization
Technology – Ability to plan, direct and manage/oversee facility management business and operational technologies
Operations and Maintenance –  Ability to assess and manage the conditions and operations of the facility
Human Factors – Development and implementation of practices that support the performance and goals of the entire organization
Finance and Business – Management and oversight of the financial management of the facility organization
Emergency Planning and Business Continuity – Plan, manage and support the entire organization's emergency preparedness program
Leadership and Strategy – Ability to lead the facility organization, plan strategically, and assess the services needed to meet organizational requirements
Real Estate and Property Management –  Ability to develop and implement the real estate master plan
Project Management – Ability to plan and oversee projects
Environmental Stewardship and Sustainability – Ability to plan, manage and support the entire organization's commitment to protecting the environment
With these skills, a facilities manager can ensure the successful operation of the building and everything in it.
Beyond these skills, there are new tools and methods for facilities management that are being developed every year.
Below, you'll find the newest emerging facilities management trends in 2018 for the public sector (although they apply to the private sector as well).
Government Facilities Management Trends in 2019
1. Outsourcing Continues to Rise
According to CBRE, by 2025 the outsourced market in FM services will be worth $1 trillion globally – making this a major trend that must be noted.
As more private companies move advisory and transaction services, facilities management and project services to one supplier and point of control, services vendors are increasingly adding outsourcing services to their portfolios.
According to Ian Entwisle, CEO of  EMEA Global Workplace Solutions, beyond cost savings their clients "increasingly choose their supplier with the intention of building a partnership and platform for collaboration and innovation; the focus is long-term."
Should this trend carry over into the public sector, smart Facilities Managers would do well to look to organizations like EMEA to build these partnerships.
How?
Entwisle suggests starting at the beginning of the supplier relationship.
"Rather than the outdated RFP and presentation process, we are increasingly co-solutioning alongside our prospects and clients."
2. IoT Continues to Take Over
Especially as mobile carriers begin their 5G rollouts this year, providing the infrastructure to support a growing Internet of Things market, IoT will gain a strong foothold in facilities management over the next four years.
According to analyst firm Gartner, a total of 20.4 billion connected "things" will be in use by 2020.
For facilities managers, this ultimately means "smart buildings" with lights, sensors, HVAC units, windows, doors, and CCTV all integrated into a building's network will soon become the norm.
Beyond the convenience for employees that can be found in devices like Amazon's Echo, IoT devices will also be generating data that can be used to increase productivity and efficiency – meaning data analytics and network security and infrastructure expertise will become necessary compontents of a complete facilities management team.
3. Cloud-Based Integrated Facilities Management Systems are Becoming the Norm
As part of the management and analysis of all that data, facilities managers are increasingly choosing cloud computing and storage over in-house infrastructure, as the benefits in security, stability, and cost efficiency continue to rise.
According to a senior analyst at market research company Technavio, 
"The cloud-based facility management solutions allow securing hosting of critical data along with advantages such as improved security and scalability and quicker disaster recovery. Cloud computing provides a cost-effective solution, which allows the companies to recover critical server data from backups stored on a shared or private cloud host platform."
For facilities managers, the cloud computing trend comes in the form of Integrated Workplace Management Systems.
While facilities data has traditionally been siloed, allowing managers to focus on a single aspect of the workplace at a time, today workplaces have too many interrelated data sources for this to be effective.
The new cloud-based integrated approach allows facilities management teams to make better decisions by understanding how one aspect of a work environment affects another.
For example, open floor plans affect space utilization on the one hand and employee productivity on the other.
By viewing workplace factors like this from both lenses, facilities managers can make better decisions for both employees and cost management.
4. Employee Experience is Being Emphasized
As modern companies raise the bar for what employees expect from a workplace, smart facilities managers know they need to consider the employee's perspective when making decisions in order to cultivate a talented workforce.
A chief trend this year is a wider adoption of the concept of the "experiential workplace."
From individual workstations to collaborative group spaces, personal areas and recreational spaces, every part of the modern workplace is being designed to address the question "how does this benefit employees to maximize engagement and productivity?"
The key idea behind this: employees who feel valued and accommodated will produce better work.
At the same time, rising real estate costs are driving organizations to make better use of their existing workspace. Tools like hot desks, agile spaces, and activity-based workstations enable facilities managers to better utilize their square footage – while improving the employee experience.
5. Increased Regulatory Focus on the Implementation of "Green Technology"
47 states and a few territories and cities use the International Energy Conservation Code (IECC) as a model for operating their facilities. It's adopted in accordance with the regions Governmental codes, but sets a standard by which regions can regulate effective facilities managers.
The 2019 IECC focuses much more on energy-efficient technologies and systems – emphasizing ease of use and conservation.
This facilities management trend towards greener technology means that FMs will be required to track their buildings energy inefficiencies, and consider newer, better upgrades and installations for less costly energy emissions.
6. The Need for Government Leadership Development and Government Succession Planning is Rising
According to Jones Lange LaSalle, the average age of facilities managers is 49, while the general working population average mean age is 43.
Here's the worst part:
Less than 1% of millennials are planning a career in facilities management.
This means facilities managers are creeping toward retirement and no one will fill their positions.
To counteract this trend, you should increase your Government leadership development and implement a strong Government succession plan.
Government Facilities Management Requires Cutting-Edge Training
If you're a budding Government facilities manager or in charge of developing facilities managers, then you know that training is essential.
All Government FMs must be Federal Buildings Personnel Training Act (FBPTA) compliant.
We can help you do that.
From the basics of facilities management to sustainable energy efficiency, we provide authorized training to help you or your employees become FBPTA trained.
We'll even provide LEED certification and completion certificates.
If you want to keep up with Government facilities management trends, then check out Enterprise Training below.
Experience the proven, easy-to-use, and cost-effective benefits of online training by scheduling your free online training consultation today!