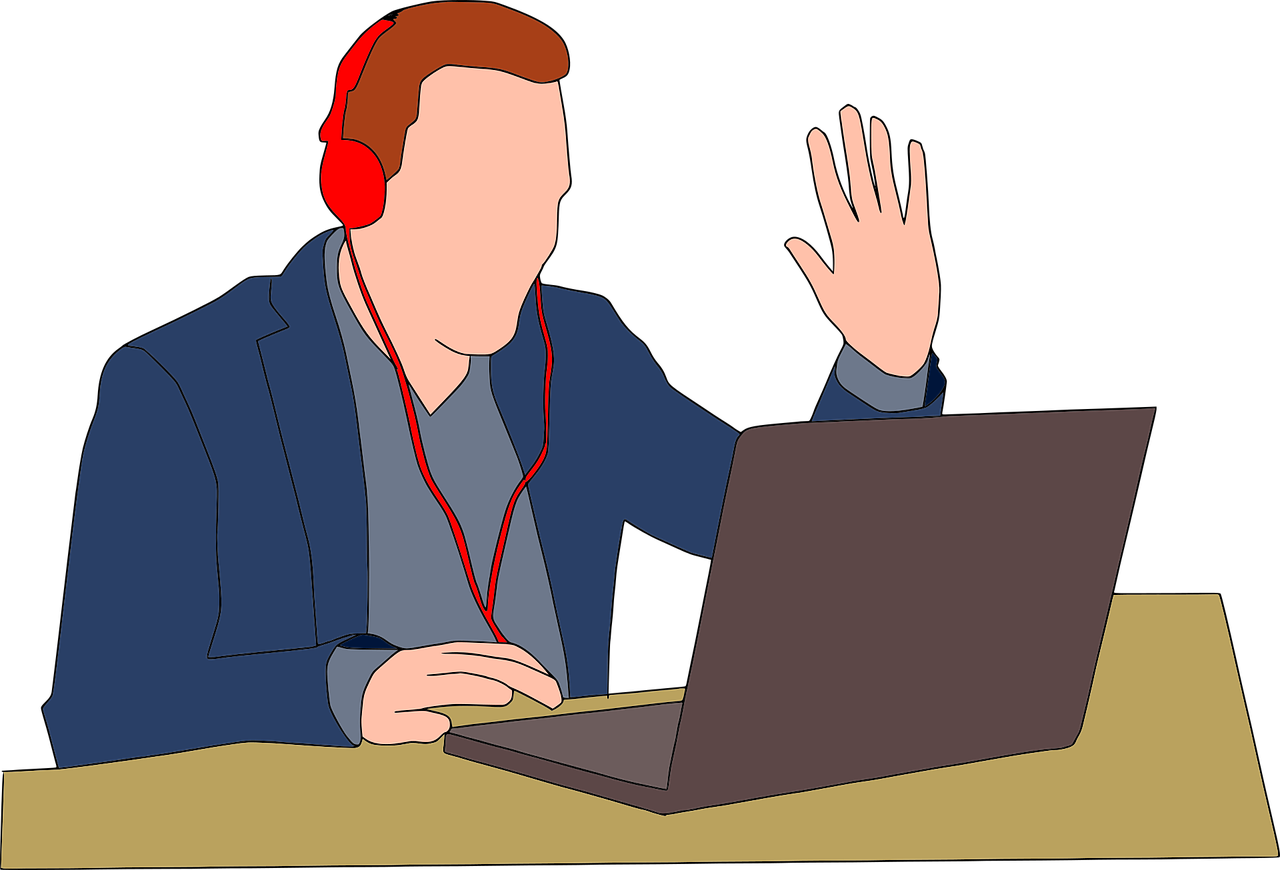 Employees regularly working at home has grown by 115% since 2005, resulting in 3.7 million employees (2.8% of the workforce) now working from home at least half the time.
These statistics come from Global Workplace Analytics, and they showcase the trend of companies allowing or encouraging employees to work remotely.
Government agencies are also riding the remote employee trend.
According to the United States Office of Personnel Management, the number of eligible teleworkers in the Federal Government has increased from 29% in 2012 to 46% in 2015.
So how do managers effectively manage remote employees?
As you might know (or have experienced), managing remote employees requires different tactics and strategies than what you commonly use to manage office workers.
For that reason, we have a video for you below that details ways to manage a virtual team effectively.
The main point of the video is this:
"The key to making those kinds of situations work [managing remote employees] is…clarity of what good performance looks like. The clearer you are on what good looks like, the easier it is to evaluate."
You can hear all of the points made about managing a virtual team by watching the video below.
After that, we'll give you 6 tips for better managing remote employees.
Best Practices for Managing Remote Employees
There are many things you can do as a manager to help your remote employees improve their productivity, stay connected to their team, and deliver great work on time.
Here are 6 best practices for managing remote employees:
Build Real Relationships with Your Employees
In general, if you want your employees to respect you and respond to your requests, then you have to establish rapport and build a genuine relationship with them.
This will be the foundation for working through both job-related and personal problems with employees.
Strong relationships also protect you from unwarranted condemnation from employees if you make a mistake.
And a strong relationship with your remote employees will make them more likely to motivate themselves and deliver what you ask of them because they'll no longer just care about doing their work to get paid, they'll want to do their work to please you, too.
Use Video as Often as Possible When Communicating Remotely
Similar to building solid relationships with your employees, video communication helps you connect on a more emotional level when conducting meetings remotely.
Since over half of human communication is nonverbal, you'll need a better medium than email to deliver your message.
Video calls help you be more persuasive, but they also help you judge your employees' reactions to tasks given, and help you understand your employees' feelings about their jobs, and gives you insight into any issues your employees might be dealing with.
All those nuances are lost through text.
Video helps you maintain a strong relationship with your employees, and helps you detect and fix any problems quickly before they get worse.
Schedule Meetings That Accommodate Every Employees' Time Zone
If you have quite a few remote workers, chances are they don't all live in the same time zone, which presents a serious scheduling issue:
One or more of your employees will be meeting early or late in the day, or at some other inconvenient time to make the meeting work for everyone else.
Managing remote employees is all about making that faraway person still feel appreciated and part of your team.
To maintain that kind of relationship, you should try to schedule meetings that work for that one person or group of people who always sacrifice their time to meet someone else's requirements.
This proves to your remote employees that you value their time and you're willing to work in their best interest – which compels them to do the same for you.
Set Clear Expectations
As the video in our intro pointed out, the key to managing remote employees is "clarity of what good performance looks like."
Remote employees have more freedom, which means they need more structure and clearer targets to stay on track.
Make sure you create individual development plan goals for every new and existing employee and regularly review those goals with your employees, especially the ones working remotely.
Furthermore, every employee should know their daily and weekly tasks and projects.
By making your expectations clear, and precisely defining your employees' work requirements, you'll avoid confusion and incomplete tasks.
Focus on Completed Tasks, Not Activities
One other expectation you should set with your remote employees (and yourself) is to focus on completed tasks (deliverables), not activities.
You can't monitor your remote employees' behavior, so you have to focus on the one thing you can monitor: what they produce.
Let them know that all you want is the correct finished product – which requires setting clear expectations – and that they can use any methods to get the job done in the way that works best for them.
This can actually increase employee engagement by allowing them the freedom to be creative and inventive. They may even create better work processes that they can share with other members of your team.
Encourage Continuous Learning
Building a culture of continuous learning is essential for agencies to continually improve their processes and develop skilled employees.
But remote employees usually can't attend in-house training or instructor-led seminars – it's often too expensive to fly them out for just a one or two-day event.
But the cost of eLearning changes that.
With eLearning, your remote employees can educate themselves on essential subjects and topics in their home office or hotel room.
This type of education is often superior to long-form training because it uses a method of education known as microlearning.
Microlearning uses quick, easy-to-consume lessons instead of extended learning sessions – resulting in learners absorbing the information faster and retaining it longer.
The easiest way to provide eLearning opportunities to your employees is to find a proven platform that teaches a multitude of courses across a range of subjects.
And since you're a Government agency, it would be helpful if the platform you choose specializes in teaching and training Government employees on both the Federal and State level.
Where will you find such a platform?
Right here at Enterprise Training.
Take Care of Your Remote Employees' Education with eLearning
We provide courses for remote employees teaching them how to communicate effectively when telecommuting and how to maximize their productivity.
But we also provide courses for all types of jobs they may be performing, from IT training for IT exam preparation to project management training for getting things done efficiently and on time.
Whatever you need to run a high-functioning agency and manage remote employees, we have it ready for you.
Experience the proven, easy-to-use, and cost-effective benefits of online training by scheduling your free online training consultation today!